We use the best hair products on the market.

Oribe Hair Care was founded by renowned editorial and celebrity hairstylist Oribe with the goal of creating a new kind of hair company, one that was designed with the most talented salon professionals and the most discriminating customers in mind.
"When developing the line, we didn't want to compromise on any detail."
We leveraged skin care technology and natural actives to deliver high-performance, treatment-based products—all while never forgetting that healthy hair is the underpinning for sexy, glamorous styling. Each product has been tested at length on set, backstage and in the salon to ensure that it delivers results, leaving us with a best-in-class collection that truly meets the needs of the hair-obsessed.

R+Co is a collective of some of the most forward-thinking, rule-bending hairstylists in the business.
"We are a think tank of top editorial and salon stylists and educators—with a combined century of hairdressing knowledge and experience—and we make sure that we have more than one viewpoint on everything we do."
Unique ingredients and complexes are used to make sure each product delivers true benefits. And everything is formulated without parabens, sulfates (SLS or SLES), mineral oil and petrolatum. They are all vegetarian, cruelty-free, gluten-free and color-safe.
R+Co is about an experience. The packaging and fragrances were designed to enhance that experience and evoke a feeling, place, style or attitude. You'll know just by looking at a bottle or tube what a product is meant to do, and the subtle yet sophisticated fragrances—meant for both men and women—are as individual as the members of R+Co.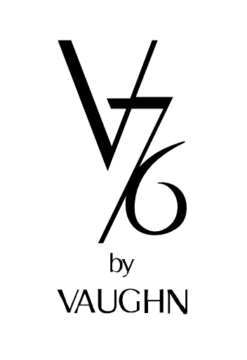 V76 by Vaughn celebrates the tradition of men's grooming with an American sensibility.
"The sophisticated collection offers must-have classics updated for the modern man—and does so with an effortless, uncomplicated approach."
In a culture where men turn to barbers to achieve the smoothest shave, or to a hairstylist for styling instead of just a cut, it was clear to sought-after men's grooming expert Vaughn Acord that it was time to create a line that offers a range of men's products tailored to their needs. Vaughn drew on his rich history of styling American icons—from Bruce Springsteen to Tom Brady to President Bill Clinton—to develop products that simplify the grooming process and help men look their best. The V76 by Vaughn collection focuses on the whole man, including hair, shave, face and body.
All of the V76 by Vaughn products are:
Made with American-Sourced Ingredients
Packed with Vitamins and Minerals
Petroleum-Free
Sulfate-Free
Mineral Oil-Free
Paraben-Free
Gluten-Free
Vegan or Vegetarian