When you come to Wildheart, your hair will become the lifeblood of your confidence, energy and style. It will course through your days and give life to your nights. Because life is better lived with a wild heart.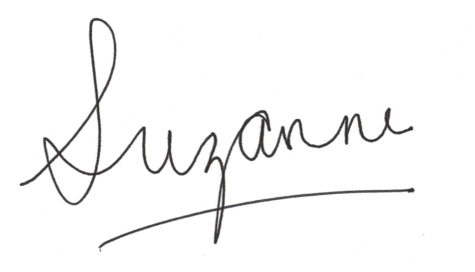 What we are + What we're not
Wildheart is not a spa, nor does it offer spa services. And while most salon's in the area want to relax and soothe us to sleep, we're here to do something very different. At Wildheart, we're here to wake you up; we're here to help you feel more alive.
Why we exist
I've been standing behind a chair for over a decade, and along the way I've learned a few things. The most important is that your hair plays an enormously important role in your confidence and overall well-being – more so than most people give it credit. And this isn't just my opinion. Research from Yale University has shown that being unhappy with our hair destroys our confidence in three ways: 1) it significantly lowers our self-esteem regarding our professional performance, 2) it increases our social insecurity, and 3) it intensifies our own self-criticism. That's no way to live, if you ask me.
The good news however, is that the opposite also holds true. When you love your hair, you find yourself on top of the world – feeling confident, energized, young, sophisticated, powerful and totally ready to take control of your life. Yes, I've seen people do the craziest things when their hair is on-point and they're feeling great about their image. Spontaneity gets resurrected, they say "yes" more and "no" less, they go after the promotion they didn't think was possible, they get a date with the guy or girl they thought was out of their league, and generally speaking, live life with less boundaries and more liberation. This is how life should be lived, and it's what inspires me to do what I do.
MEET US
Recently named "great with color at trendsetting salon" in Milwaukee Magazine, Suzanne is a color trained educator, lead stylist, and now salon owner. Over the past 13 years, Suzanne has dedicated herself to excellence by studying with many of the best names in the industry. Aveda Global Color Masters, Ana Karzis and Ian Michael Black; Innovative and Advanced cutting with Hair Brained Co-Founder Gerard Scarpaci; Aveda styling guru Susan Ford; Hair Color Activist, Guy Tang; Creative Inspiration and Razor Fundamentals with the world-renowned Nick Arrojo.
"My passion is to create the perfect combo of precision cutting and brilliant hair color." 
Shyanne was born to be a hair stylist. From early on, she was experimenting on everyone and anyone that was willing to let her. With her life long practice and incredible vision, it's no surprise her skill was quickly recognized and praised in cosmetology school. And it was there she realized her love for making people feel alive and beautiful didn't just come from doing hair, it's also the relationships and trust she has with her clients that gives her the fulfillment she thrives on.
With 20 years behind the chair, Diane is on top of her game. A relentless student of hair and style, Diane is an artist at heart, and from an early age she could sense design, color and imagination made up every fiber of her DNA. Diane's passionate about painting, drawing and is always dreaming about her next "project". As a mother of 4, she believes in living in the moment, and making the most out of every single day. If you're looking for a good listener, great perspective and some sassy enthusiasm, you'll be in heaven with Diane!
"Every day is a new canvas for me!!"
"People will forget what you said, people will forget what you did, but people will never forget how you made them feel."
"Learn from yesterday, live for today, hope for tomorrow. The important thing is not to stop questioning."
"Today you are you, that is truer than true. There is no one more alive who is youer than you."